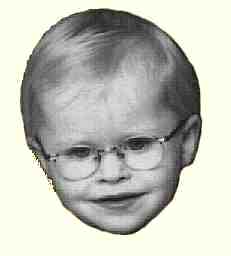 Helenes homepage

This is simply to explain what the danish version of the homepage is about.
Helene is born in june 1995 and a danish girl, with autism (LFA). This page is written by Helenes parents. We hope the page can give inspiration, information and support to other danish parents with a handicapped child.
Helene is a happy, satisfied and confident girl but also a retarded girl with a minor heartfailure, hearingproblem, long-sighted with squint and an ekstra toe.